Transmission Shop in Ambridge, PA
For any automatic and manual
transmission repairs and services
you need at affordable rates, visit Birocco's Transmissions. We have served the Ambridge, PA area among local transmission shops for more than 30 years and our technicians are committed to getting your car back on the road as quickly as possible.
Your Local Transmission Specialist
When you're looking for a reliable and highly skilled transmission specialist in Ambridge, PA, visit Birocco's Transmissions. As the area's most frequently recommended transmission shop, we are able to provide you and your vehicle with the attention and care you need and deserve. Our transmission mechanics' services are available for any and all makes and models, and for both automatic and manual transmissions. While we aren't the only transmission shop in Ambridge, PA, Birocco's Transmissions holds the distinction of being recommended by 9 out of 10 local transmission mechanics, so you can rest assured we'll take good care of you and your vehicle.
If you own a vehicle, it's simply a fact of life that you'll probably need repairs and services on occasion. With more than 30 years in business, Birocco's Transmissions has worked with customers throughout Beaver County, servicing numerous of automatic and manual transmission vehicles over the years. We don't just provide repairs and services—we provide peace of mind. Any time your vehicle needs skilled transmission work, whether it's parts replacement, repairs or other services, we hope you'll bring it in to Birocco's Transmissions. Contact us today! For decades, our customers have made us their first choice among transmission shops in Ambridge, PA because:
We offer outstanding transmission services.
We're committed to using only the best tools, equipment and products in performing any of our repair services.
Our work as transmission specialists is thorough and dependable, and we offer free estimates and free road tests.
We've been in business for more than 30 years.
Our rates are competitive and transparent.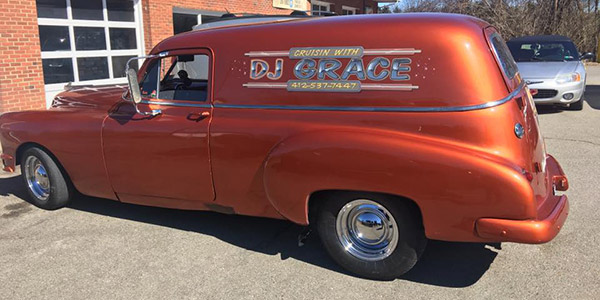 We also work on classic and vintage cars!
Providing transmission mechanics to:
Beaver County, PA
Ambridge, PA
South Heights, PA
Glenwillard, PA
Edgeworth, PA
Sewickley, PA
Sewickley Heights, PA
Glen Osborne, PA
Baden, PA
Conway, PA
Aliquippa, PA
Harmony Township, PA
Crecent Township, PA
Gringo, PA
Bell Acres, PA